NANO-CATHEDRAL FINAL EVENT
17th May 2018 | Piazza del Duomo | Pisa (Italy)
NANO-CATHEDRAL is an Innovation Action supported by the European Commission under the HORIZON 2020 Programme. The project is devoted to analysis, conservation and protection of stone related to European architectural heritage by including outstanding and representative ecclesiastical and secular buildings in its research. It brings together 19 partners from all over Europe with very different expertises and backgrounds, under the coordination of  Professor Andrea Lazzeri, University of Pisa, Italy (INSTM).
The project, started in June 2015, is now come to an end. To celebrate this finish line during the Year of Cultural Heritage, Nano-Cathedral partners decided to organize a big event to show project results and to let people understand the importance or funding in the field of research for Conservation and Restoration of Cultural Heritage.
The Nano-Cathedral Final event will take place in the amazing Ex Sala degli Affreschi located in Pisa's Cathedral Square on May 17th 2018.
Participation to the conference is free but we kindly ask you to confirm your participation at the following email address: nanocathedral@opapisa.it
COMPLETE PROGRAM:
H. 9.15: 2018: EUROPEAN YEAR OF CULTURAL HERITAGE
Moderator: Paola Saluzzi, Journalist and TV Presenter
Pierfrancesco Pacini, Opera della Primaziale Pisana, President
Marco Filippeschi, Mayor of Pisa
Andrea Muzzi, Superintendent of Pisa
Lisandro Benedetti Cecchi, University of Pisa, Pro-Rector
Fabio Beltram, Fondazione Pisana per la Scienza ONLUS
Patrizia Pacini, Unione Industriale Pisana
Lorenzo Bacci, Tuscany Region
Raimondo Lucariello, ABI Ufficio Crediti
Francesco Scoppola, Ministry of Cultural Heritage
Donata Medaglini, NMBP H2020 Delegate Italy
René Martins, Research Programme Officer, DG Research &
Innovation at European Commission
H.11.00 COFFEE BREAK
H.11.15: NANO-CATHEDRAL AIMS AND ACHIEVEMENTS
General Overview
Isella Vicini – Warrant Group s.r.l.
Project and Dissemination Manager
Andrea Lazzeri – INSTM
Project Coordinator
Round Table: With the participation of Nano-Cathedral's Partners
Laura Niccolai, Colorobbia Consulting s.r.l.
Johannes Weber, Universität für angewandte Kunst Wien
Lucia Toniolo, INSTM
Anton Sutter, Cattedrale di Pisa
Ulrike Brinkmann, Kölner Dom
H.12.30: QUESTIONS
H.13.00: CONCLUSIONS
H.13.15: BUFFET
H.14.30: BEST PRACTICES IN CONSERVATION: THE CONTRIBUTE OF HORIZON 2020 PROJECTS
Moderator: Lisa Bregoli, Warrant Group s.r.l.
Introduction: René Martins, European Commission
With the participation of Horizon 2020 Projects' Coordinators
Andrea Lazzeri, Nanocathedral – G.A. 646178
Piero Baglioni, Nanorestart – G.A. 646063
Maria J. Mosquera Diaz, InnovaConcrete -G.A. 760858
Serafin Garcia, Nemosine – G.A. 760801
Isella Vicini, ECHOES – www.echc.eu
H. 15.45: Issues in the conservation of historic stonework – from the macro to the nano
JoAnn Cassar, University of Malta
H.16.15: European research policies for Architectural Heritage and future perspective
Cristina Sabbioni, CNR ISAC
H.16.45: Nanotechnology for the consolidation and preservation of historical monuments: impact and future perspectives
Maria Perla Colombini, University of Pisa
H.17.15: CONCLUSIONS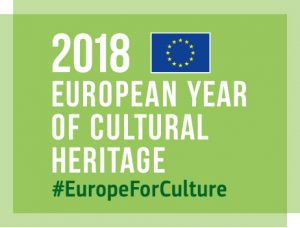 Organized by:
Tweet
You can be also interested in: