NANO-CATHEDRAL
COLOGNE
LOCAL WORKSHOP
15th March 2018 | Cologne cathedral | Cologne (Germany)
After Oslo, Vienna,Ghent and Vitoria-Gasteiz, Cologne will be the fifth city to host the Nano-Cathedral local workshop.
The workshop will be held in the conference room of Cologne Cathedral Works Department. The day will start with a lecture program, followed by a practical section.
The lectures will be given by the NANO-CATHEDRAL scientists (from university and public institutions) and also from non-project specialist for stone conservation.
The practical experiences will be described by the NANO-CATHEDRAL stone conservators. They will inform – relating to the various sites and lithotypes – about their experiences with applications and application methods on site, observations and impressions of in-between inspection. Stone substrates and selected application tools will be prepared to enable each conservator to gain own impressions about the handling and applicability of the NANO-CATHEDRAL materials.
Additionally,  the participants will have the chance to inspect the in-situ test areas  (access via scaffolds).  
PARTICIPATION IS FREE: Register sending an e-mail to mira.wuth@dombau-koeln.de
DEADLINE FOR REGISTRATION: 1 March 2018
LOOK AT THE PICTURES OF THE EVENT: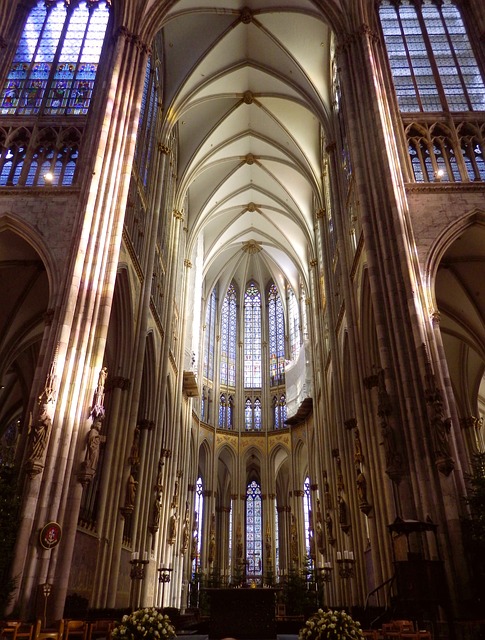 Cologne Cathedral – Interior