ARTE E' SCIENZA
1st December 2017 | Pisa (Italy)
Since 2014 the Italian Association of Archeometry (AIAr) has been promoting  a National exhibition for the dissemination of the sciences for cultural heritage (Arte è Scienza), with the patronage of MiBACT and ICOM. Throughout Italy, places of culture and science are open to the public, even non-specialist, with conferences, workshops and guided tours.
Pisa is among the participating cities of Arte è Scienza 2017, providing an event dedicated to the European project Nano-Cathedral, organized by partners of the University of Pisa with the precious collaboration of the Opera of the Primaziale Pisana.
The event, scheduled on December 1 2017, provides a dissemination conference and a guided tour of Piazza dei Miracoli. The conference will take place at the Department of Earth Sciences of the University of Pisa and Nano-Cathedral Italian partners will share their own experience and their role in the project.
The day will end with a guided visit to Piazza dei Miracoli by the Opera of Primavera Pisana, in collaboration with the DST-UNIPI, during which visitors can see where activities are still under way on-site testing of the European project products.
COMPLETE PROGRAM
08:30 – 09:00: Participants Registration
09:00 – 09:30: Conference Opening
09:30 – 10:15:
The European Project Nano-Cathedral (Prof. Andrea Lazzeri | INSTM)
The stone materials of the European cathedrals (Dr. Simona Raneri | DST-UNIPI)
Nanomaterials for the restoration of natural stone walls: the Nano-Cathedral's experience (Dr. Maria Beatrice Coltelli | INSTM)
10:15 – 10:45: Enterprises and preservation of cultural heritage: Colorobbia SPA commitment in the formulation of nanomaterials for Nano-Cathedral project (Dr. Laura Niccolai | Colorobbia SPA Italy)
10:45 – 11:15: Coffee Break
11:15 – 11:45: The development of innovative, water-repellent, anti-fouling and photocatalytic materials for the restoration of the European cathedrals (Dr. Cristoforo Galimberti | CHEMSPEC)
11:45 – 12:30: The innovation applied to the pilot areas of the restoration yard of the Cathedral of Pisa (Ing. Roberto Cela, Anton Sutter, Ada Rovazzani | OPAE & Luciana Festa e Angelica Pujia | ISCR)
12:30 – 12:50: The importance of European funding for knowledge development and innovation in the field of cultural goods (Dr. Lisa Bregoli | Warrant Group Srl)
12:50 – 13:00: Closing
13:00 – 14:00: Light Lunch at Scienze della Terra Department
15:00 – 17:00: Guided tour at Piazza dei Miracoli by OPA Pisa in collaboration with DST-UNIPI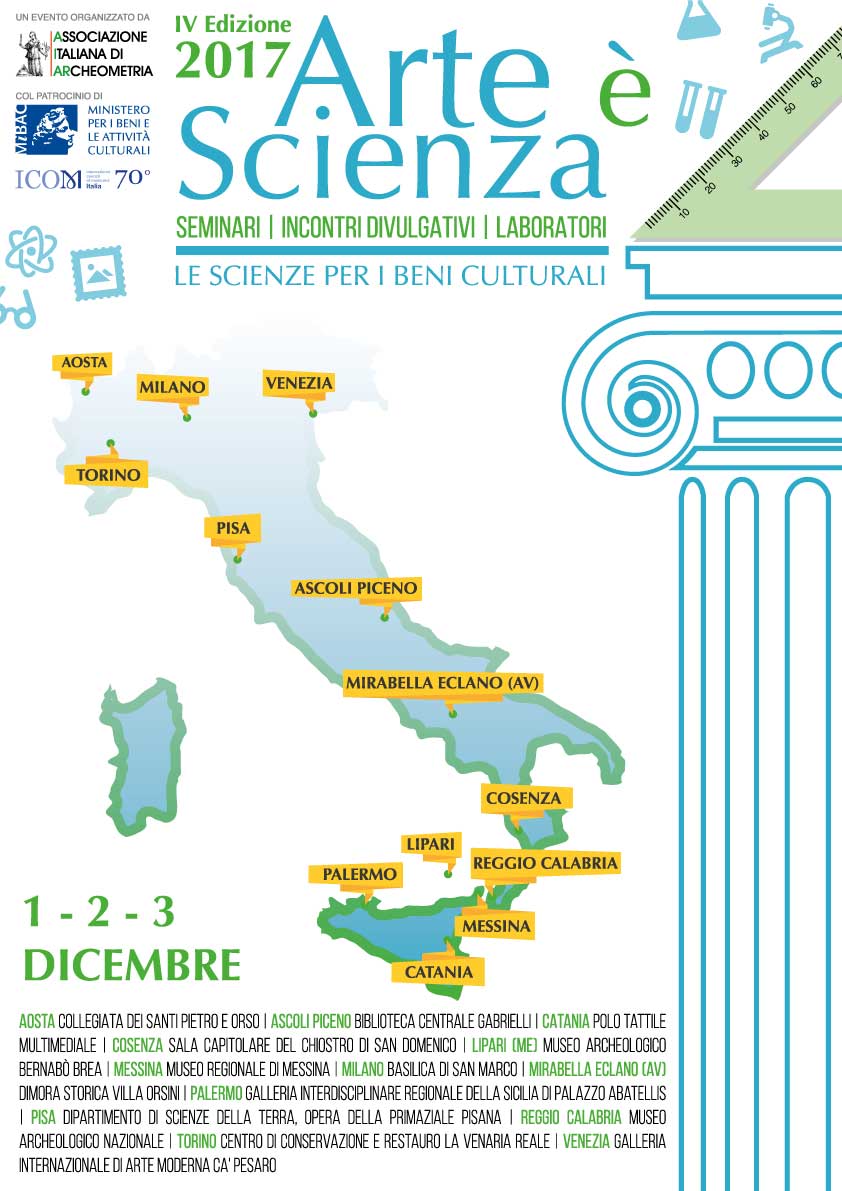 MORNING CONFERENCE AT:
Dipartimento di Scienze della Terra – Via S. Maria 53 – 56126 – Pisa (Italy)
AFTERNOON GUIDED TOUR AT:
Opera della Primaziale Pisana, Piazza Duomo 17, 56126 Pisa
LOOK AT THE PICTURES OF THE EVENT!